上記の広告は1ヶ月以上更新のないブログに表示されています。
新しい記事を書く事で広告が消せます。
[ --/--/-- --:-- ]
スポンサー広告
| トラックバック(-) | Comment(-)
Here's the Stu Stone review written by Knick Knack:

Stu Stone



This is a review written by Knick Knack.


Stu Stone coming strait outta...CANADA!!! What the f**k? Canada? I bet you expected California or that ATL but no this rapper is from Canada. Stu Stone started his career as a child star doing various things leading up to doing voiceovers for Care Bears and Babar eventually going into the movie Donnie Darko. He made a band called The Stone Movement. Doing songs like "Live Your Life" and "The Stone Movement". Doing things like TSM Radio and TSM TV Stu became popular.


Stu Stone then teamed up with Jamie Kennedy and they got a show on MTV called "Jamie Kennedy's Blowin' Up". The eventually getting signed and making a CD!!!


Nowadays Stu Stone is working on a solo album and being awesome!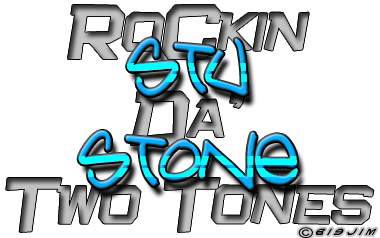 Images thanks to Big Jim
スポンサーサイト
騎乗位してあげただけで万札くれるとかww
最近の若者はわからんわww
http://mome2.net/s/iaot
包茎好きの女っていっぱいいたんだよ!
ぶっちゃけ、悩んでるのがバカらしくなるぞ!!
http://dtjapan.net/te-muki_h/vxciaig
そんな時、私もがんばらなきゃ!って思うんですけど。。。
相手の気持ちよさそうな顔見てると、私すぐイってしまっちゃうんですよね。。。
今思い出しただけでも、ジュンって来ちゃってますし(///-///)
,
http://bjoyq.net/pre_h/Ro4ZpKJz/,13.jpg
汁が顔面直撃してビビったわ!!まぁ報酬プラス1万してくれたから別にいいけどwww
http://hevry.net/m_wo/vz0eo7m
コメントの投稿